Home
> GVERSE GeoGraphix 2019.4
LMKR is pleased to announce the release of GVERSE GeoGraphix 2019.4. We've added over sixty new features spanning the disciplines of geology, geophysics and petrophysics, so there's something for everyone in 2019.4. Highlights include support for larger cross-sections and subsurface maps, a new electrofacies analysis tool, and automatic fault extraction in GVERSE Geophysics. But we didn't stop there. We also added new data management tools that reduce the time needed to manage data and get you interpreting faster. With the release of GVERSE GeoGraphix 2019.4, LMKR continues to deliver powerful, integrated, easy-to-use software that meets the challenges of producing hydrocarbons in unconventional, conventional, and deep-water plays.
GVERSE GeoGraphix 2019.4 - Release Highlights
Added support for building much larger regional subsurface maps
Added support for building much larger cross sections
Original Oil in Place (OOIP) & Original Gas in Place (OGIP) Calculations
Dipmeter Import History
New Layer Type Filters
Query formation picks using the Active or Public Strat Column
Apply Statistical Operations when importing zone attributes from Spotfire
Import IHS297 GD Record&nbsp
Improved Integration between Geophysics and Geology
On-the-fly Depth Conversion
Enhanced Geobody Interpretation
Improved Fault Interpretation & Analysis
New Electrofacies Analysis
Enhanced Curve Data Management
Data Management & Mapping
Support for building much larger cross sections
Support for building much larger regional subsurface contour maps.
Original Oil in Place (OOIP) & Original Gas in Place (OGIP) Calculations
Dipmeter Import History
New Layer Type Filters
View Selected Wells from QueryBuilder in GeoAtlas or WellBase
Query formation picks in QueryBuilder using the Active or Public Strat Column
Add commas to numeric posts on WellBase layers
Post Deviation Survey data on WellBase Layers&nbsp
Rearrange Columns in WellBase Grids
Apply Statistical Operations when adding zone attributes from Spotfire&nbsp
Import IHS297 GD Record&nbsp
Significant Quick Filter Enhancements&nbsp
Support for ZoneManager import templates
Increased Character Lengths for zone, attribute and well names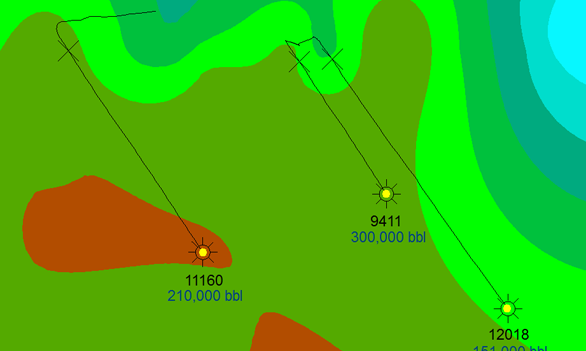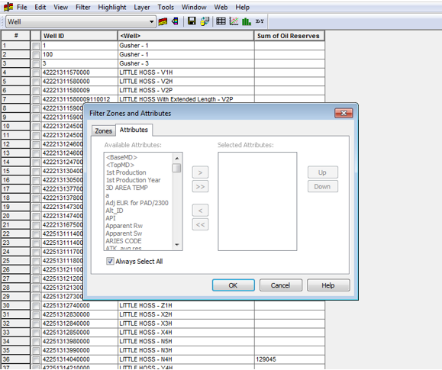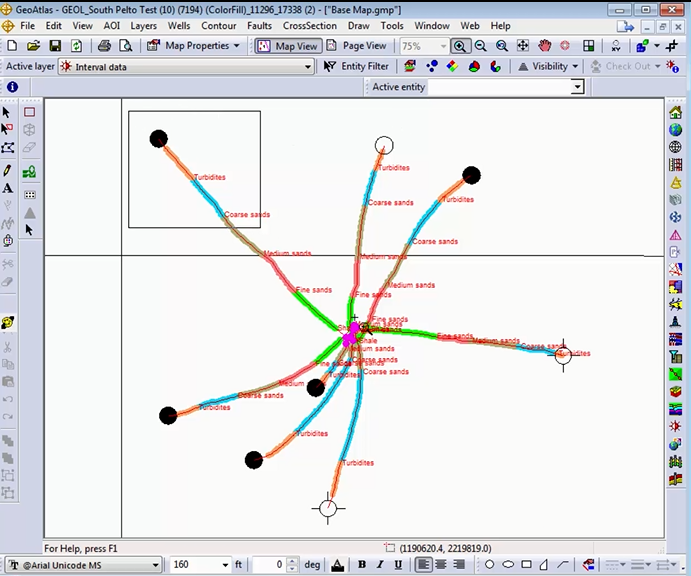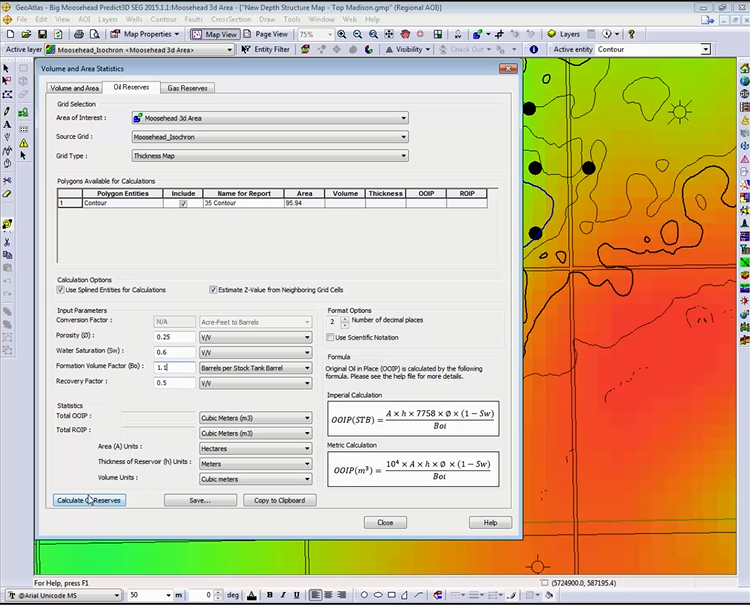 GVERSE Geophysics
Open geological cross-sections from geological applications as arblines in GVERSE Geophysics
Display & consume geobodies picked in GVERSE Geophysics in other GeoGraphix applications
Cursor tracking, common color palettes and other integration improvements
Digitize or import depth control points and incorporate in velocity models
Display horizons, faults & timeslices in Depth Mode of time interpretations
Automatically create velocity and depth grids for all horizon
Pick geobodies in bulk without marking seed picks
Use multiple volumes to define geobody criteria
Merge, split and edit geobodies
Model effect of multiples on synthetic
Use the advanced Backus Averaging method to upscale logs
Create stratal slices between two horizons
Create, save and reuse polygons on your maps
Analyze faults with stereonet plots
Convert faults intersections to segments automatically
Extract seismic along multiple wells and volumes
Post distances on seismic sections
Activate velocity surveys for multiple wells simultaneously
Other usability enhancements that make workflows faster and more efficient
Performance and stability improvements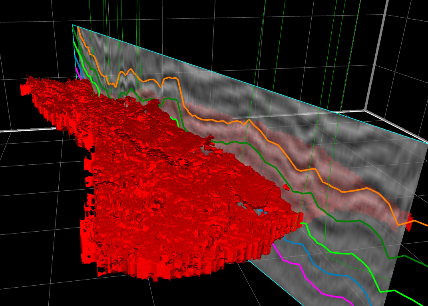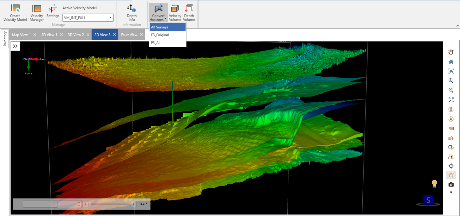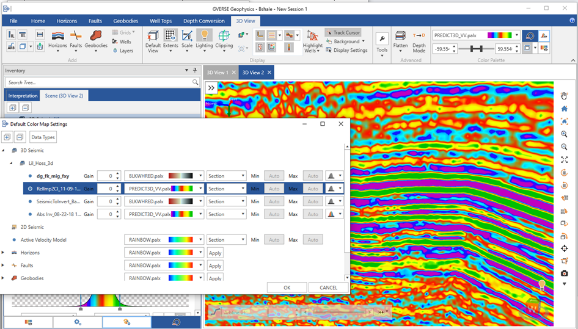 GVERSE Geomodeling
Survey Points in Zone Reports
Apply Color on Type Logs and Correlation Logs
View and Save Geobodies in Cross Section View
Geobodies in 3D View
Performance Improvements in Well Zone Calculations
Calculate Well in Zone for Multiple Zones
Property maps from ZoneManager attributes
Cursor Tracking between GVERSE Geomodeling and GVERSE Geophysics
Export Surface Points
Open GVERSE Geomodeling Cross Section as an Arbitrary Line in GVERSE Geophysics
Import Surface Points in ASCII XYZ Format
Color Palette Control for Individual Versions of Seismic Backdrop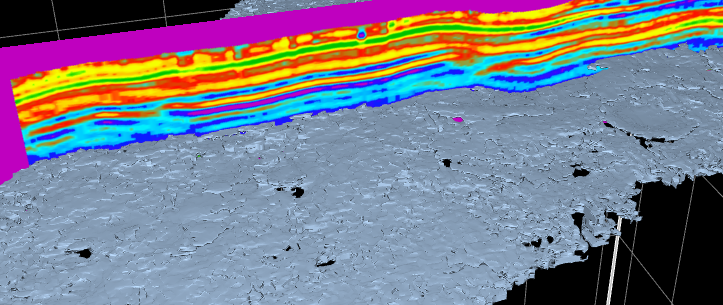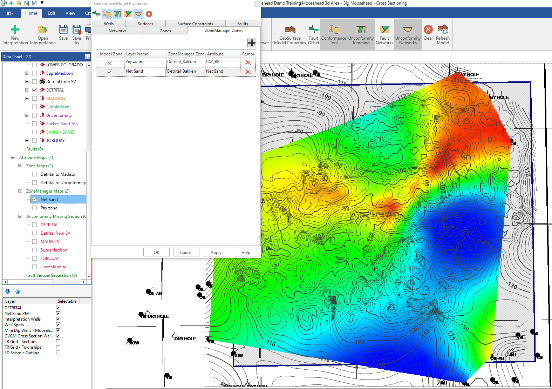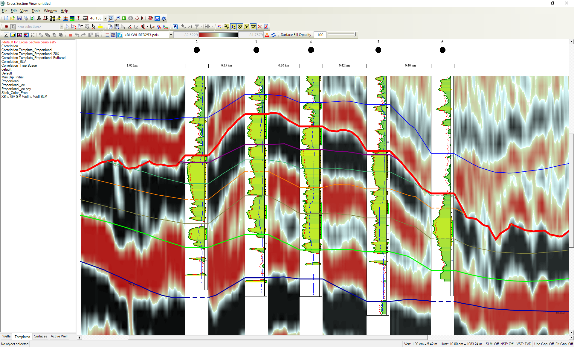 GVERSE Petrophysics
Run electrofacies analysis on multiple wells with upto 12 curves using k-means clustering
N-dimensional pair plot for cluster verification and identification
Dedicated electrofacies display track in presentation templates
Improved curve data management with ability to Import to new and existing named curve sets
Merge curve sets across multiple wells at the same time
Filter incoming curves in multi-curve LAS files by mnemonics
More posting options on presentation templates including ability to post chamber recovery information
Control display of decimal places on log templates
Calculate curve data statistics around formations or faults
Display formations and faults on logs in crossplots
Set UDE output curves as default curves
Usability improvements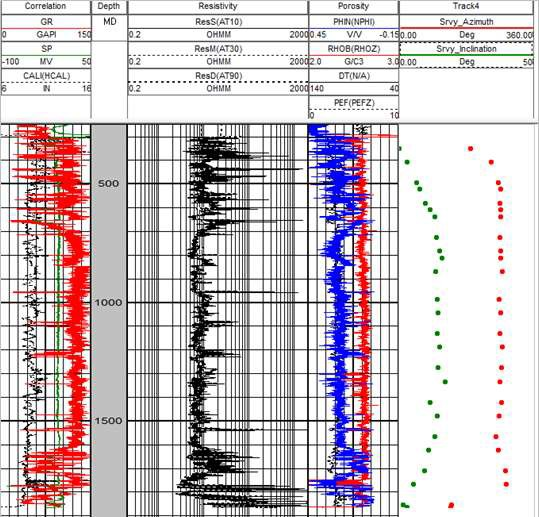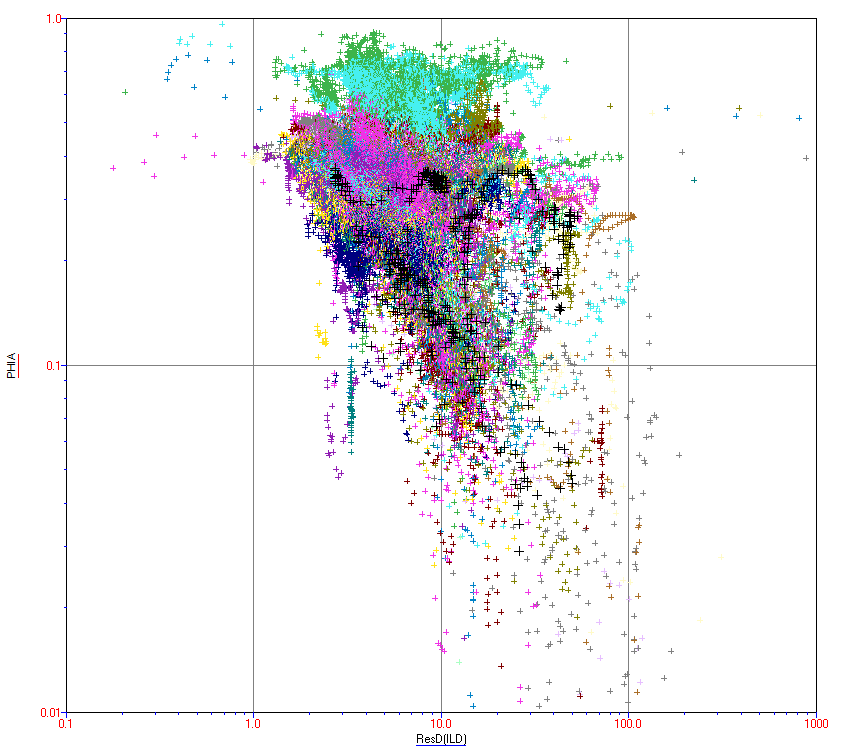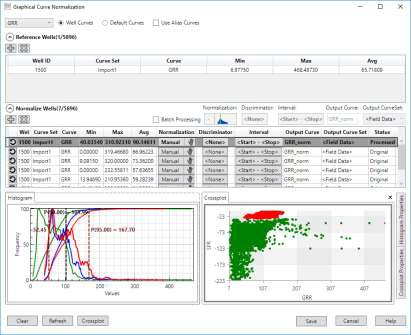 GVERSE Field Planner
Export well survey points in Geographic coordinates or custom projected coordinates
Enhancements to SAGD workflows
Support for Producer and Injector wells
Disclaimer:
This web page is a preview and is provided for information only. The information contained herein is subject to change and cannot be guaranteed to be error-free. We therefore do not accept any liability for any errors or omissions in the contents of this web page or for the consequences of any actions taken on the basis of the information provided, unless that information is subsequently confirmed to be accurate in writing.